Laceweight Pr0n!
So, here are the real colors of the funky stuff I posted the other day. Again, it's Artsygal's handpainted laceweight yarn, and honestly, I can't say enough about it. It's gorgeous and soft, and the colors are just awesome. Plus, Jas is a TOTAL sweetie. (Go on, go see her. You know you want to. Plus, she just put up two new colors!)

First, Purple Rain (which looks kinda pink on my monitor, but on Kris's, the colors were dead on. I think I need to tweak my monitor settings):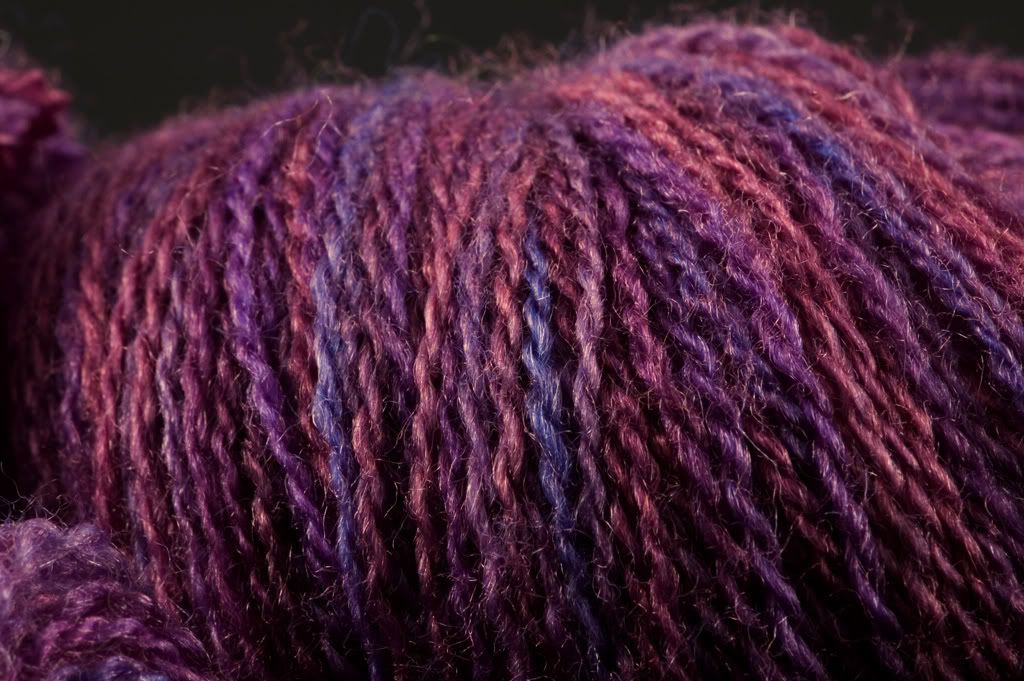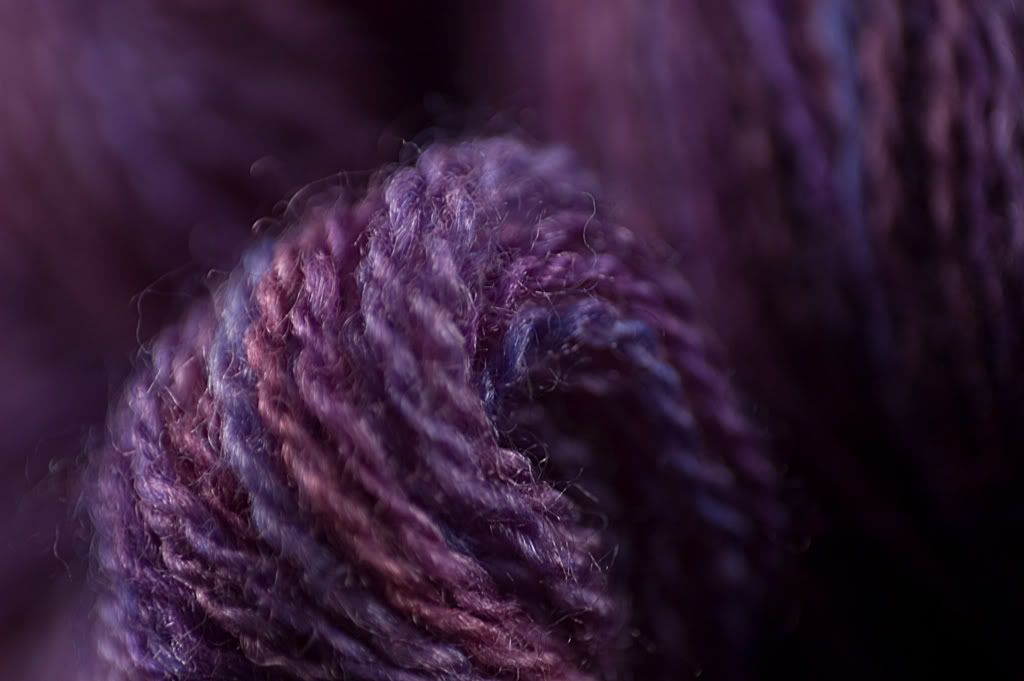 This next one was the source for the black and white from the other day...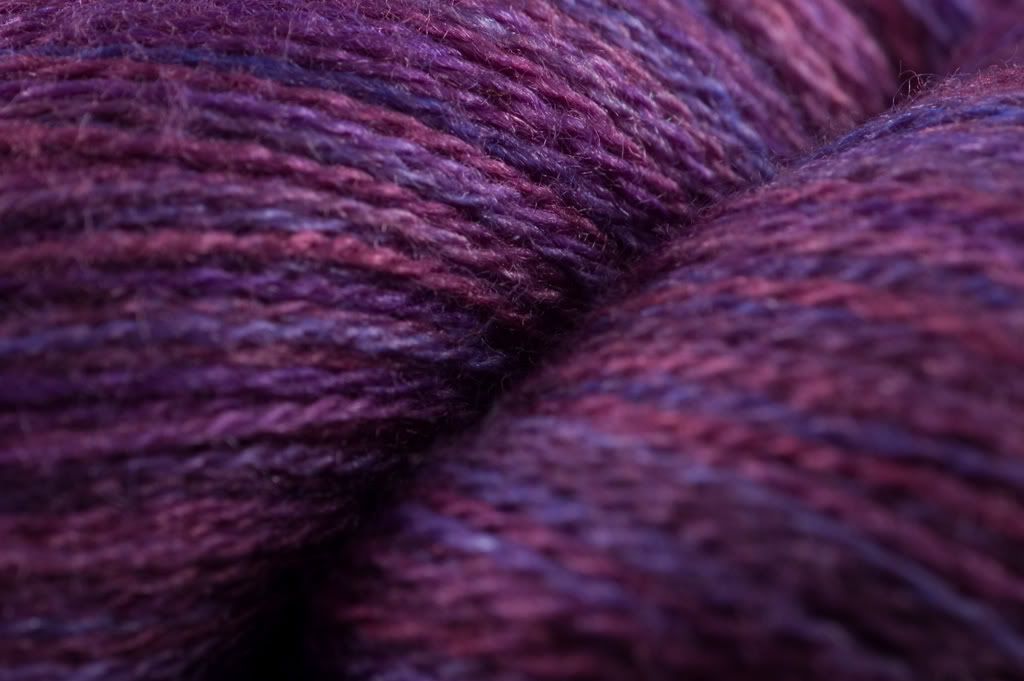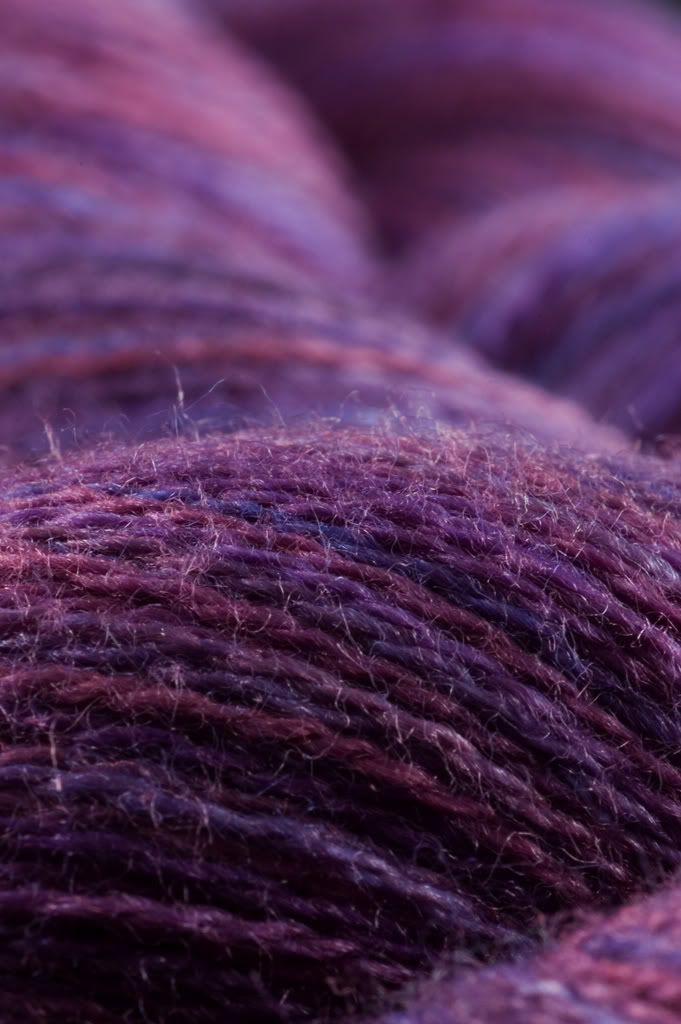 Mmmmm... fields of silk and wool...



And "Chocolate and Wine" - one of the best color names EVER. :D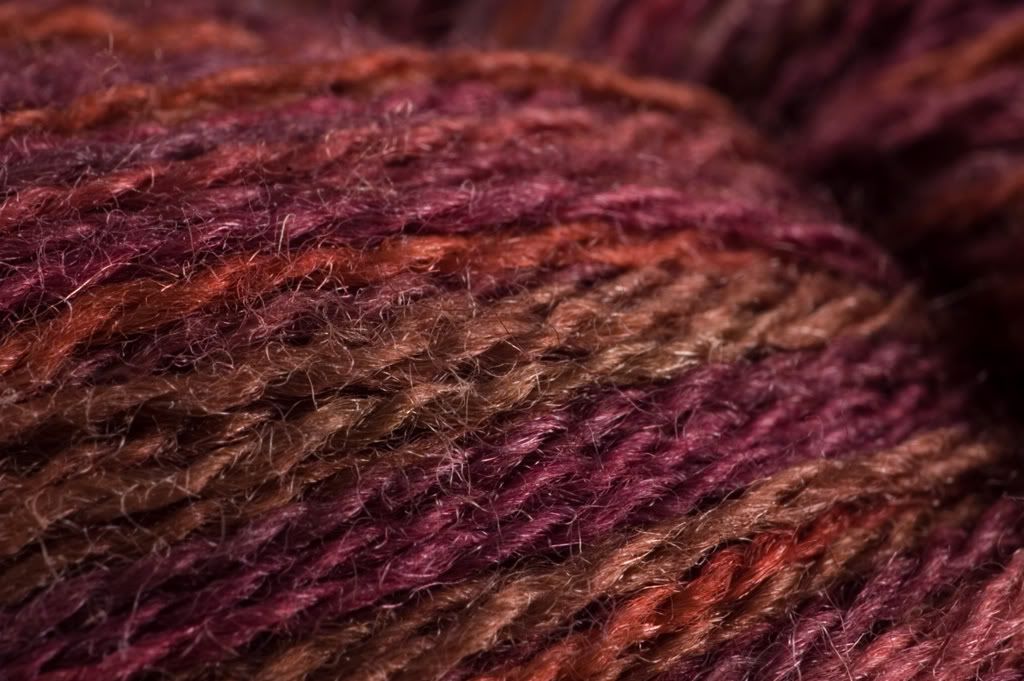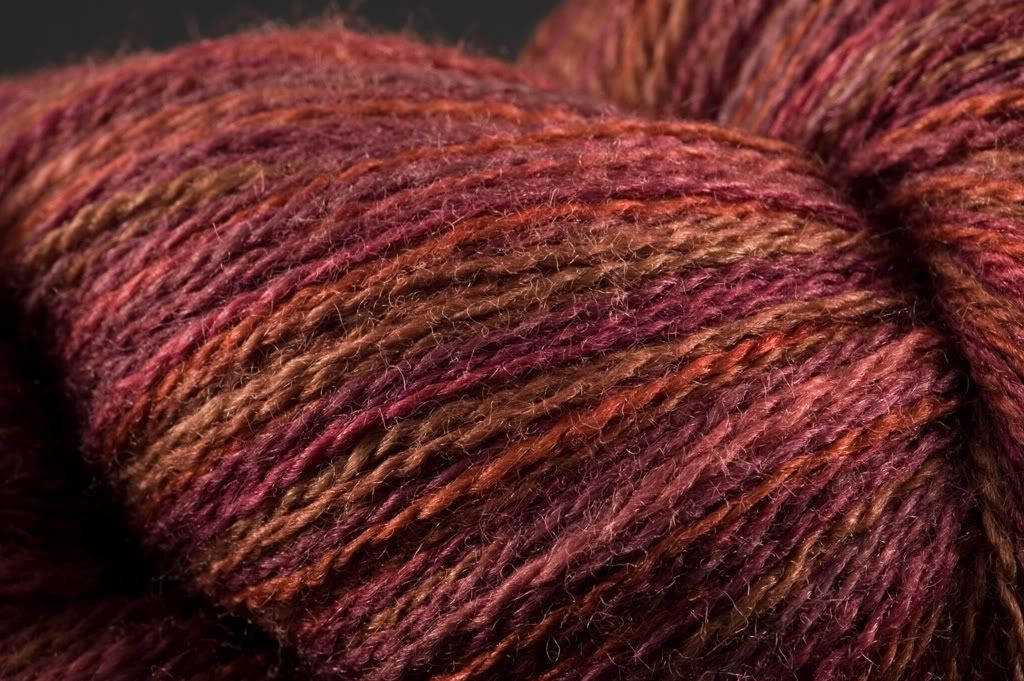 Happy Yarn Pr0n Friday, everyone! I'm off to finish cleaning my house before Turtlegirl arrives for a visit! Yay!

ETA: I'm still not sure why the colors are so off on these, but I'm going to have Kris check the pictures tonight when he gets home, and hopefully we can get some more accurate ones up. Seriously - the colors are so lovely, and even though these are pretty, they just aren't

right

.

ETA again: Ta da! Now THOSE are the correct colors. Thank you to my smartass husband, "Wool Widow". Sheesh. Like I couldn't call myself "Warcraft Widow". At least he get stuff out of MY obsession. :D

Labels: Yarn Pr0n Fridays

<!—Begin #comments -->