It's Almost Friday!
So, you're getting your pr0n dose a little early this week.

This is what happens when I go to my SnB and leave some yarn for my hubby to photograph while I'm gone.

KnitPicks Gloss in "Woodland Sage", surrounded by "Dusk"


Handpaintedyarns.com laceweight in "Dusty Olive", hanks and wound (Thank you, klinska, for the awesome swap!)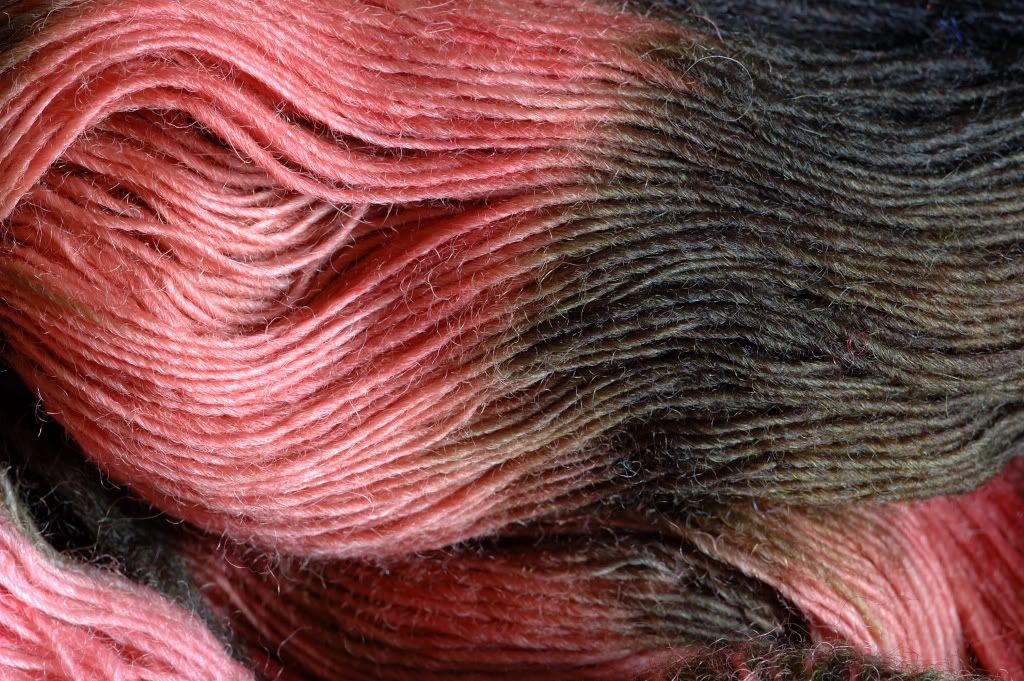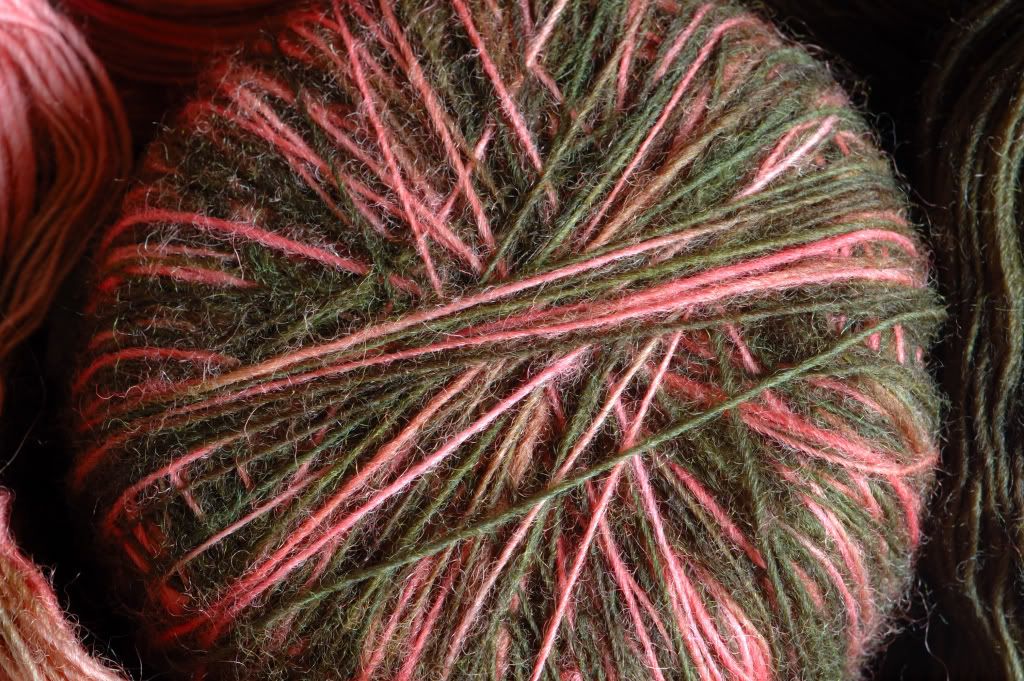 And some KnitPicks Wool of the Andes in "Amber Heather" - which Kris picked out to eventually become Avast for him.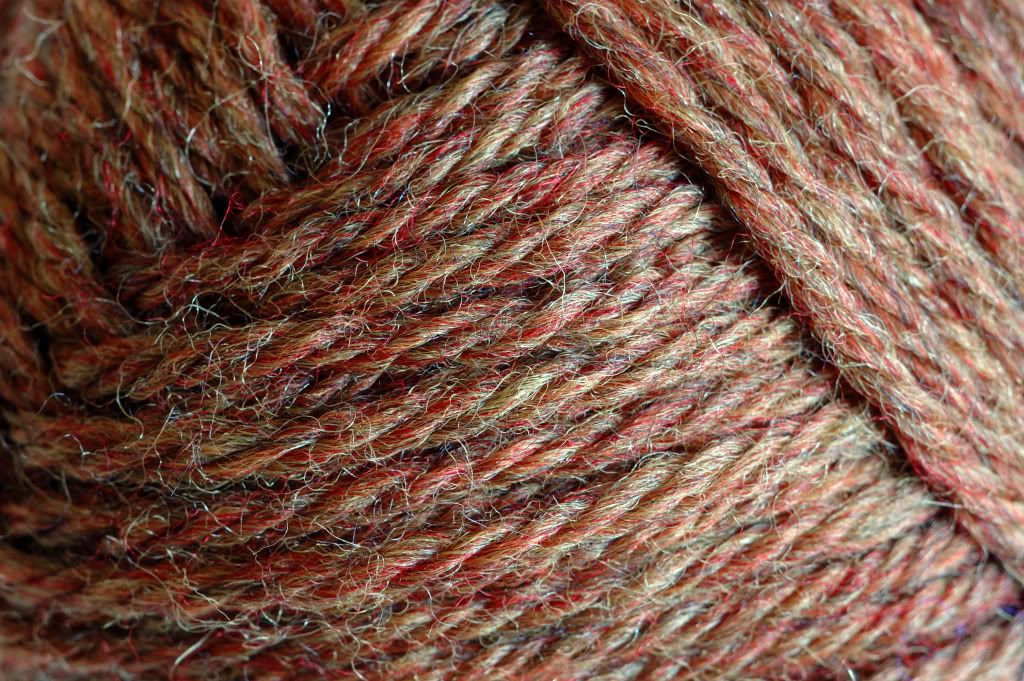 Check out the color on this stuff! It's incredibly cool.

And does anyone else expect some little critter to pop out of the middle on that last one? :D

<!—Begin #comments -->