Yarn Not-Pr0n
So, Kris and I were taking pictures last night (ok, he was taking them, I was sitting on the bed reading), and he started playing in Photoshop a little bit. He took some of the yarn pr0n that will be posted on Friday and turned it into funky art! All of the yarn is Artsygal's handpainted silk/wool laceweight, which arrived Monday and is my new love. You'll see it's true colors on Friday. (If you go see her shop, tell her I sent you!)

I love how the texture and shine of the yarn comes through on this one. I think we might do an all black-and-white YPF some week, just to show off the textures.


He played with the colors on this one, if you hadn't guessed.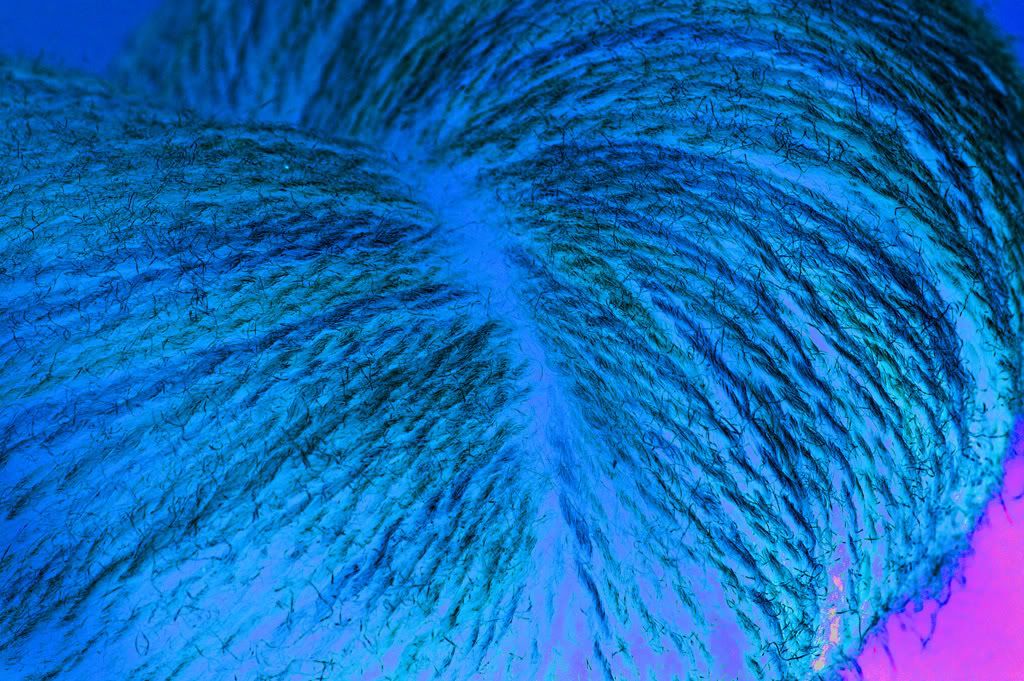 And this one, he used something called "glowing edges" - isn't it funky? I love how it picked up on every bit of fluff that haloes around the yarn.

I'm having a hard time blogging lately. I think it's just that it's tough to talk about my WIP's when they are Christmas gifts, and I know that some of the recipients read this. So, I feel like I don't really have much to talk about. I should have some stuff to post after the Halloween party this weekend (Yay! Turtlegirl is coming up!), and Stitches East next weekend (Yay! Betsy is coming up!). After that, it may just be YPF for a while. Oh, and I AM still working on my Vegas recap. That will go up someday. :D

Labels: Yarn Pr0n Fridays

<!—Begin #comments -->