It's FRIDAY!
And you know what that means! Yarn pr0n! (All pictures are posted at 400 px wide here, but you can click on them if you want to see them even bigger)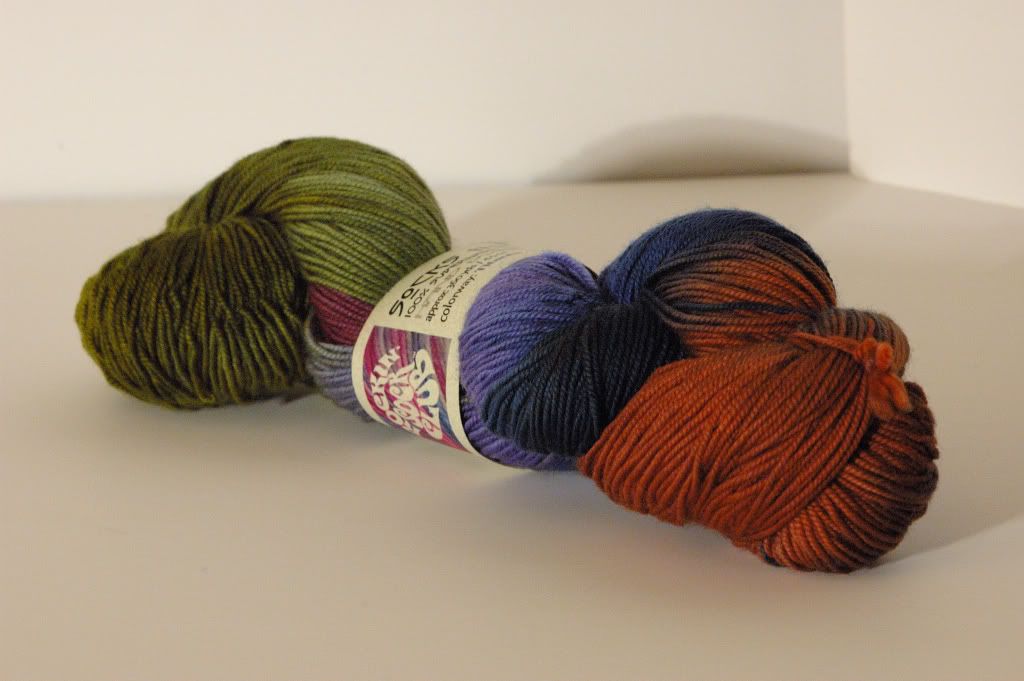 This first one is not yarn pr0n - it's too far away, and Turtlegirl will yell at me if I try to claim that it is legitimate pr0n. It is an establishing shot of today's subject: Blue Moon Fiber Arts Socks That Rock in "Titania", the newest shipment from the Rockin' Sock Club. I just wanted to show how all of the colors work together in the full skein.

Blue and orange at one end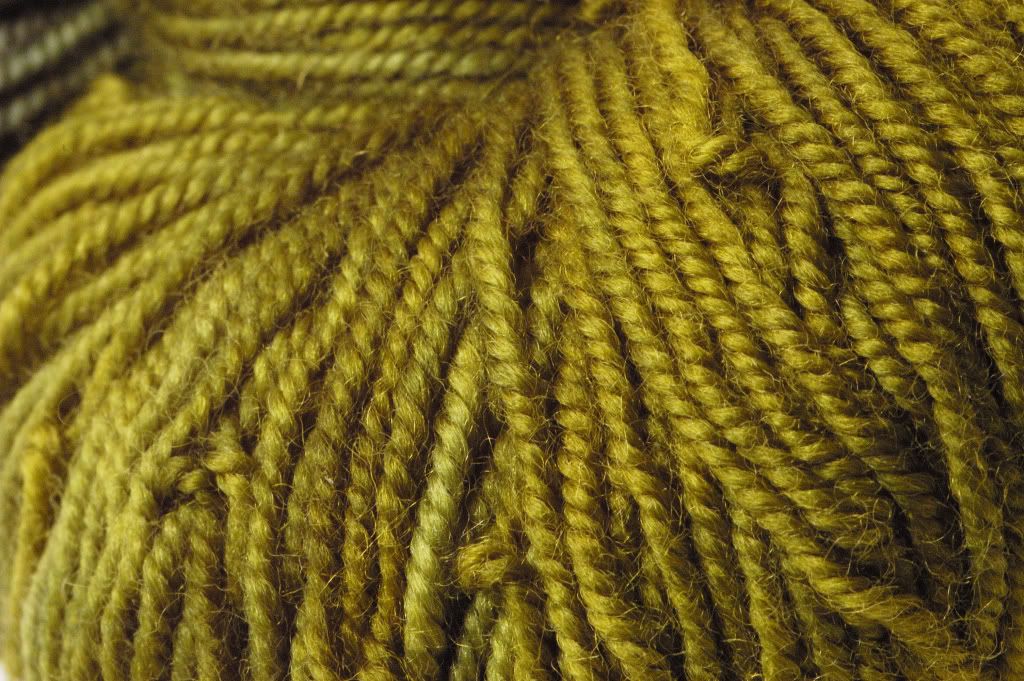 Slightly overspun bits at the other.

A swirling vortex of green and purple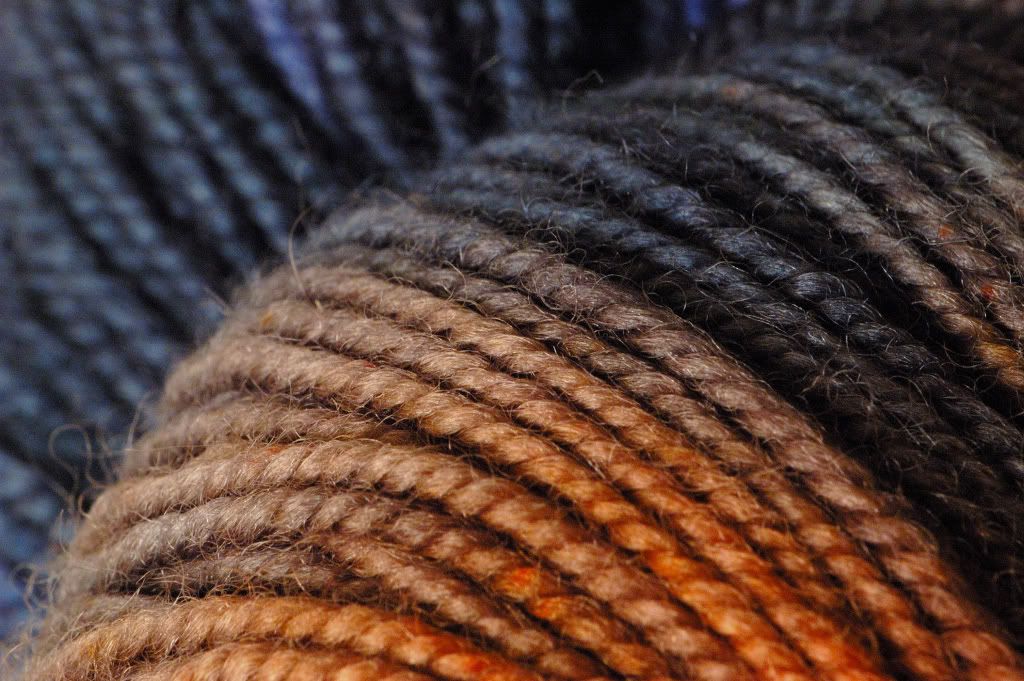 And back to blue and orange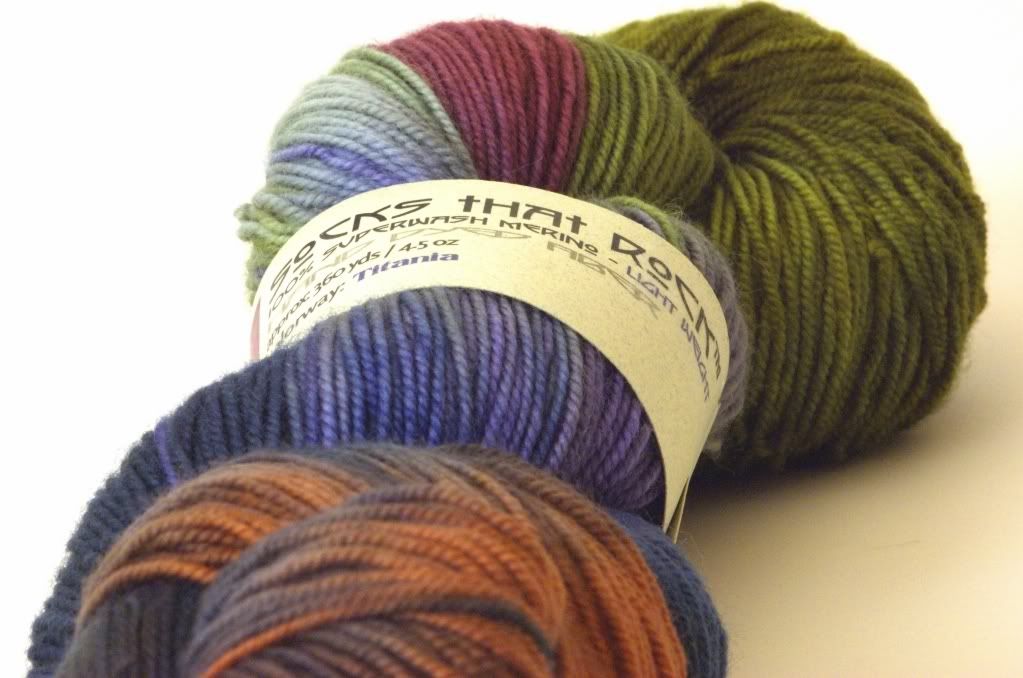 I did, of course, enlist Kris again this week. At some point, he's going to have an evening when he'd rather be playing World of Warcraft, but until then, I plan to exploit his camera skills to the utmost. :D

Incidentally, when I asked him last night about taking these, I commented that if I didn't post something today, Turtlegirl would come hurt me. His response? "At least that would mean she was visiting!" His concern for me is remarkably underwhelming, but at least he seems to like you, Cristi!

Labels: Yarn Pr0n Fridays

<!—Begin #comments -->