Delayed Yarn Pr0n
"Delayed ?" you are asking, "but it's Friday! It's not delayed!" Sure it is. This was what I was supposed to post LAST Friday.

First, three shots of Wool in the Woods Double Kiss in "Bashful". I bought this ages ago, and I love it, but I have no clue what I am going to do with it.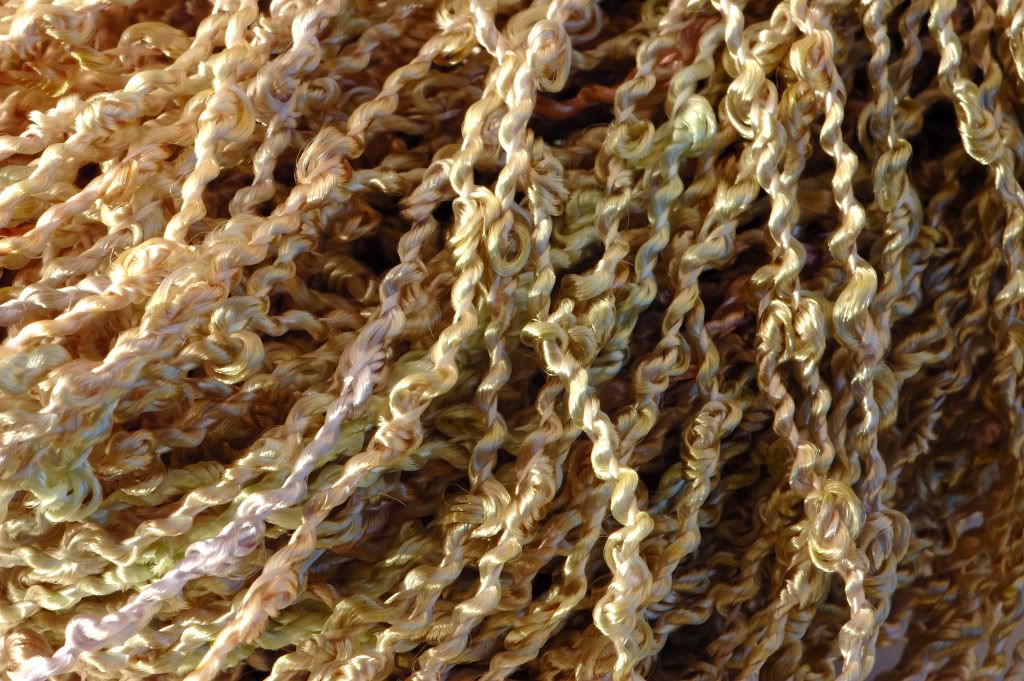 Next, some Reynolds Mandalay in color #027, sent to me by my lovely Summer Fling SP Applepieisyum. She was the coolest SP, and I blame her for my new chocolate love: Vosges. It's pricy stuff, but it is the first chocolate I have ever found that actually can satisfy you with one square from a bar. The flavors are that good. (More on that in the Vegas recap.)


5 shades of Koigu, purchased to make the Charlotte's Web shawl, which I then utterly failed to find the pattern for. Applepieisyum came through for me on that, too. (See - awesome!)


And Schaefer Laurel in "Judy Garland". Come on, was I really going to leave this color behind when I found it? Do you people know me at all? I have enough to make some sort of spring/summer tee, probably.

Same yarn, but Kris loved this shot because of the ridiculously narrow depth of field. Just that one tiny edge is in focus.

Happy Yarn Pr0n Friday the 13th everyone!

Labels: Yarn Pr0n Fridays

<!—Begin #comments -->