Halloween!!!
OK, so, I'm finally going to catch up on Blogstalking (or more like pick up again. I'm so far behind, I'm not even going to get anywhere near caught up).

Here we have my cousin Beth (the clown) and me (the teddy bear) on our very first Halloween. I was 5 weeks old, and I had a costume. I'm pretty sure I haven't missed a year since. :D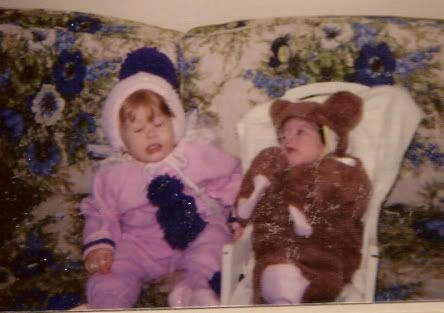 And here, we have my most current - Saturday at Johnny Mac's Halloween party.


Speaking of said party, we had a complete blast. And by "we", I mean me, Kris, Turtlegirl (who drove up for the weekend) and Roxy and her hubby. It was a very Knitty party.

Costume highlights:
Annemarie as Troy Polamalu: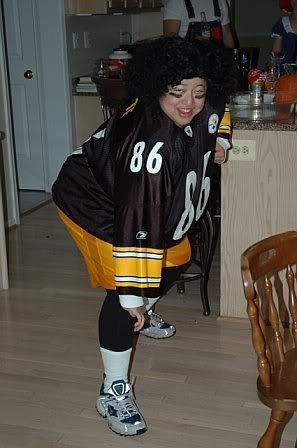 Her hubby John as Dr. C. Harry Beaver (The "C" stands for Clifford. Cristi asked.):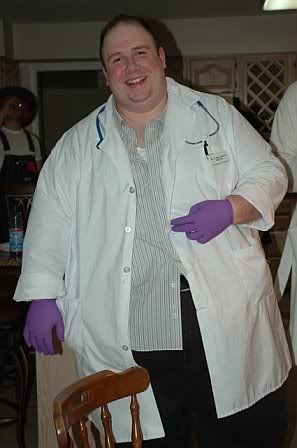 Cristi as a black and white movie (with me):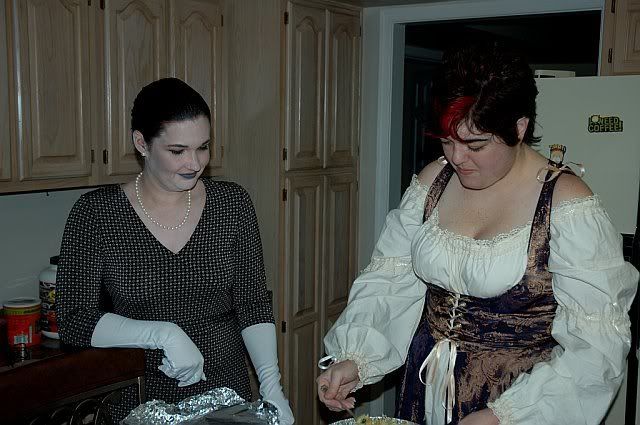 David as a MySpace page:


Drew as Ozzy Osbourne: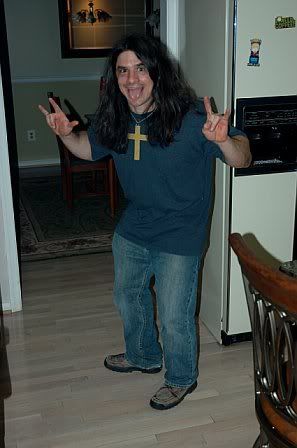 John administering "medication" to Greg the weightlifter:


Justin and Hannah, as Greenbelt Road and a Stoplight:


Their parents, Scott and Dawn, as Sick and Tired: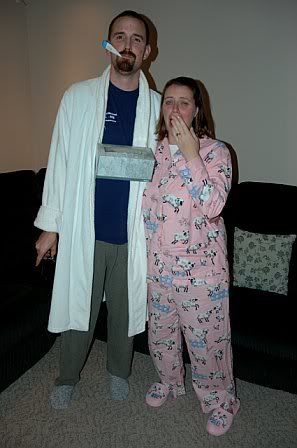 Ed (yes, as in EdFest) as a sewer worker: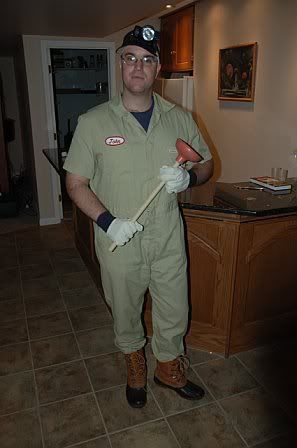 Our host, Johnny Mac (left) and Duk (right) with the best shot of Ed ever: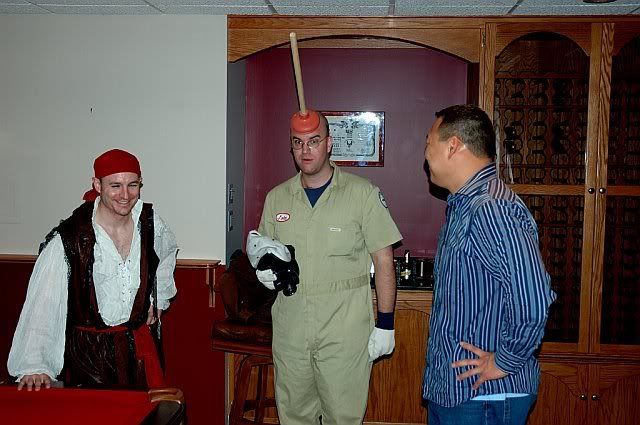 Annemarie, again. I can't even caption this one:


And the boys playing poker. That would be my hubby with the scarf on his head: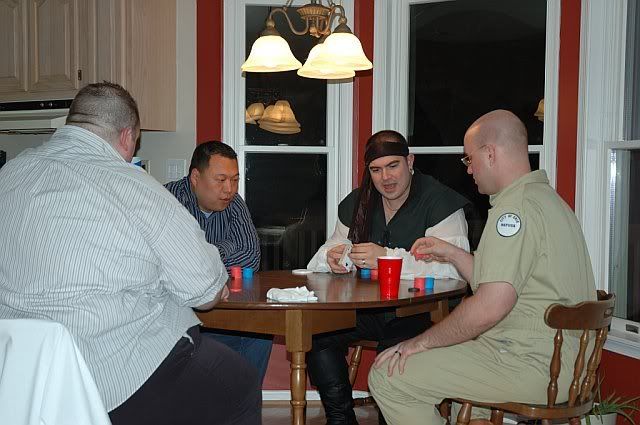 There are a couple of pictures I can't get to work right now, but I'll try to add them later.

I had an awesome, awesome weekend with Cristi - she is a total blast. She taught me to make her famous pattern-row counters, and I took her to Ikea. We are both very dedicated enablers. And on Sunday, we had lunch with Annemarie and Alice, which was a complete hoot. I can't wait until she comes back for another visit! (*plots evilly to find Cristi a job up here so she can move for good*)

Labels: Blogstalking, Knittyfolk

<!—Begin #comments -->