Yarn Pron Friday!!
Yeah... I've run out of clever names for YPF posts. Maybe I'll be inspired before next week. :)

This week, we have some of Kris's very fave fiber to photograph (Hey! Alliteration!): sari silk. He did some shots a while back of a skein that was swapped to me by Margaret9, and they were gorgeous. So, when the delightful Mary Mary gifted me a bag (TEN skeins) of the stuff as part of her de-stashing, he was quite excited. (What can I say, we're simple people - in many senses of the word - it doesn't take much to make us happy)

And without further ado: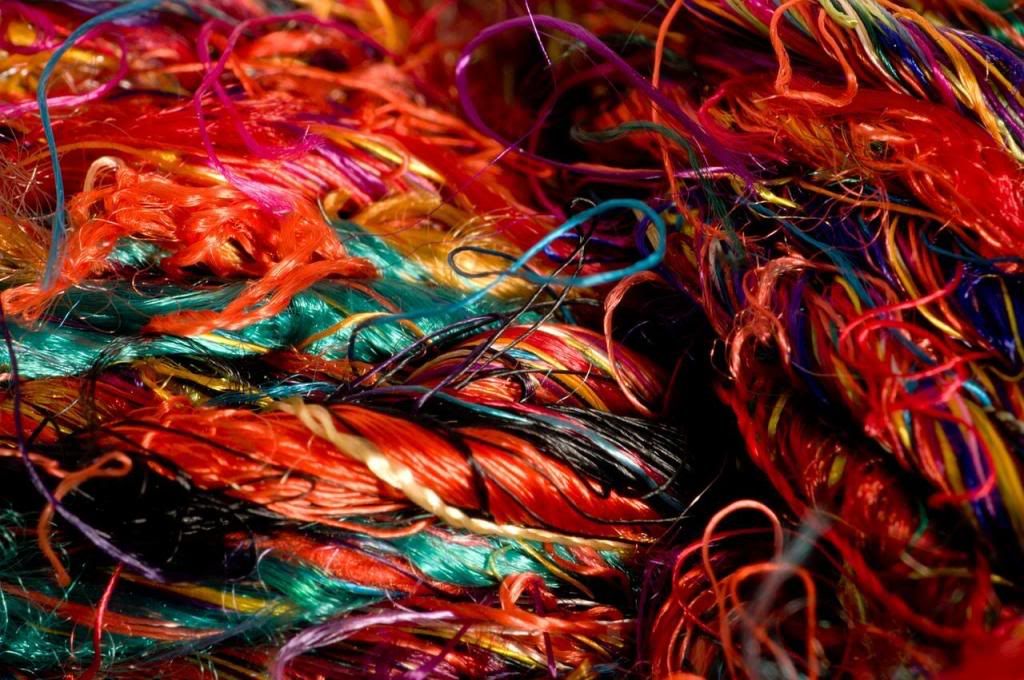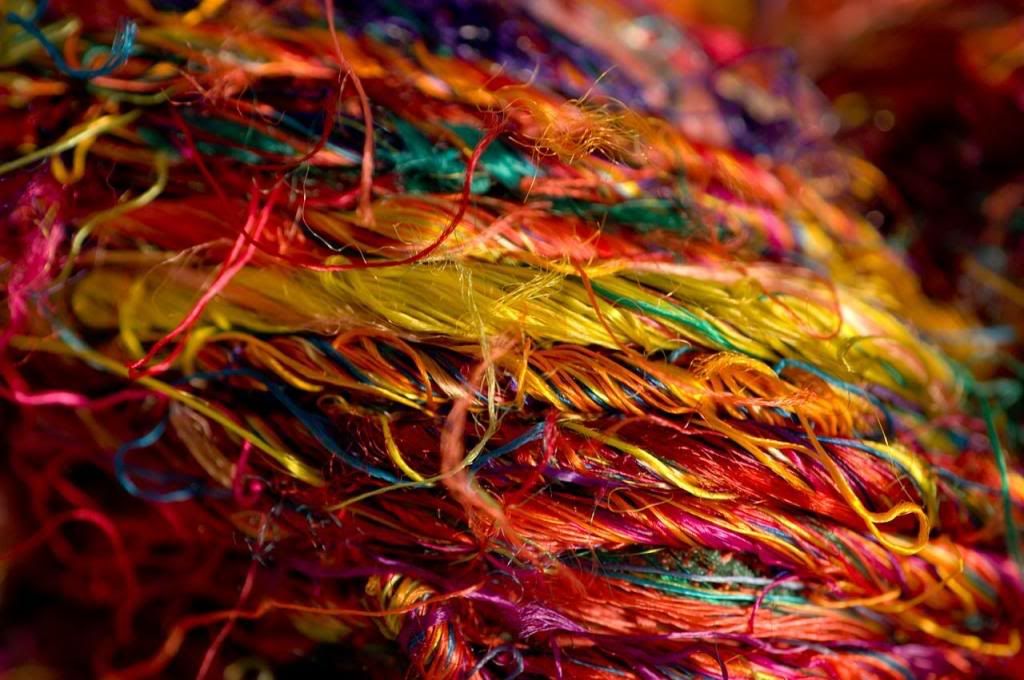 Mary also send me a lovely hank of mohair that she suggested I might want to dye and use with the sari silk in a throw of some sort. I'm still considering my options, but that is definitely a possibility.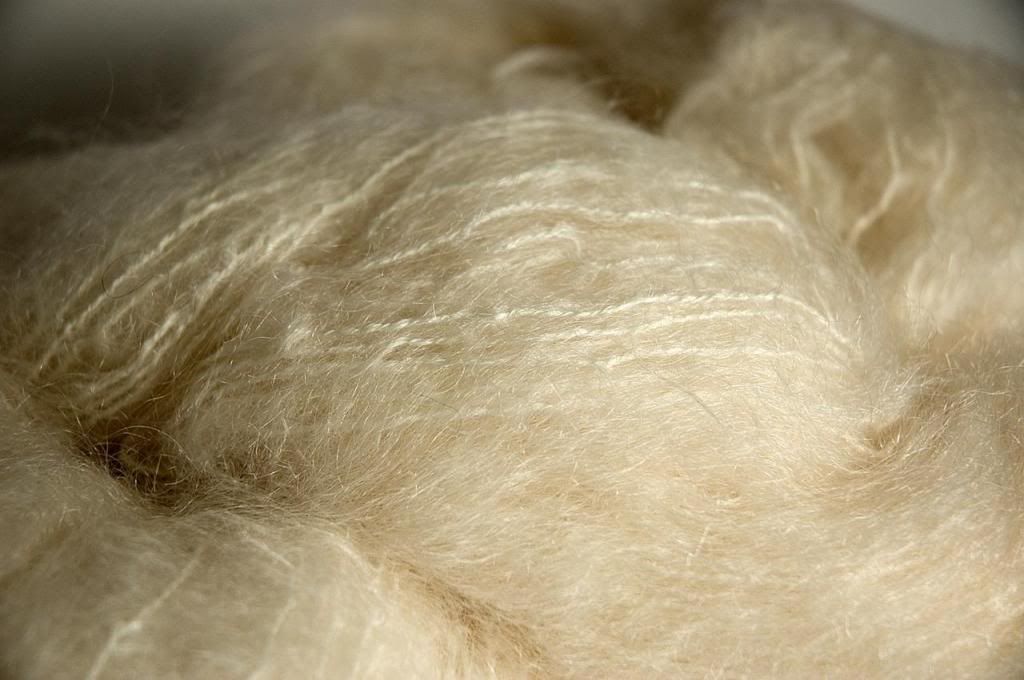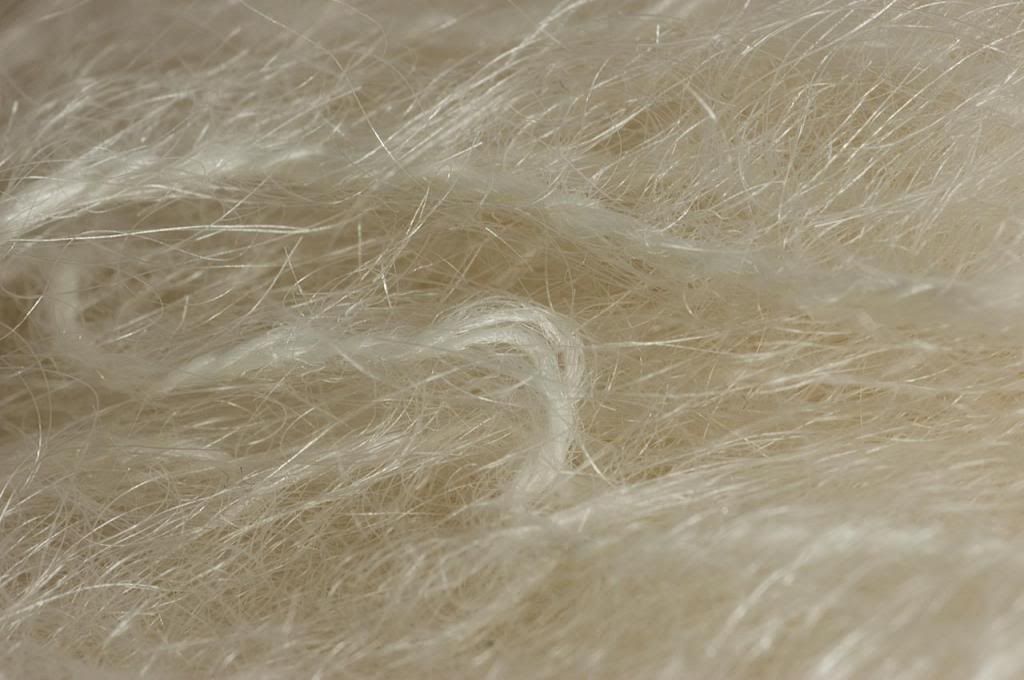 Labels: Yarn Pr0n Fridays

<!—Begin #comments -->