Remember Zaphod?
To refresh your memory, when last we saw my lovely new Hitchhiker wheel Zaphod, he looked like this:

And now? Well, after a Saturday afternoon with Carrie and her new Hitchhiker Ford, Zaphod looks like this: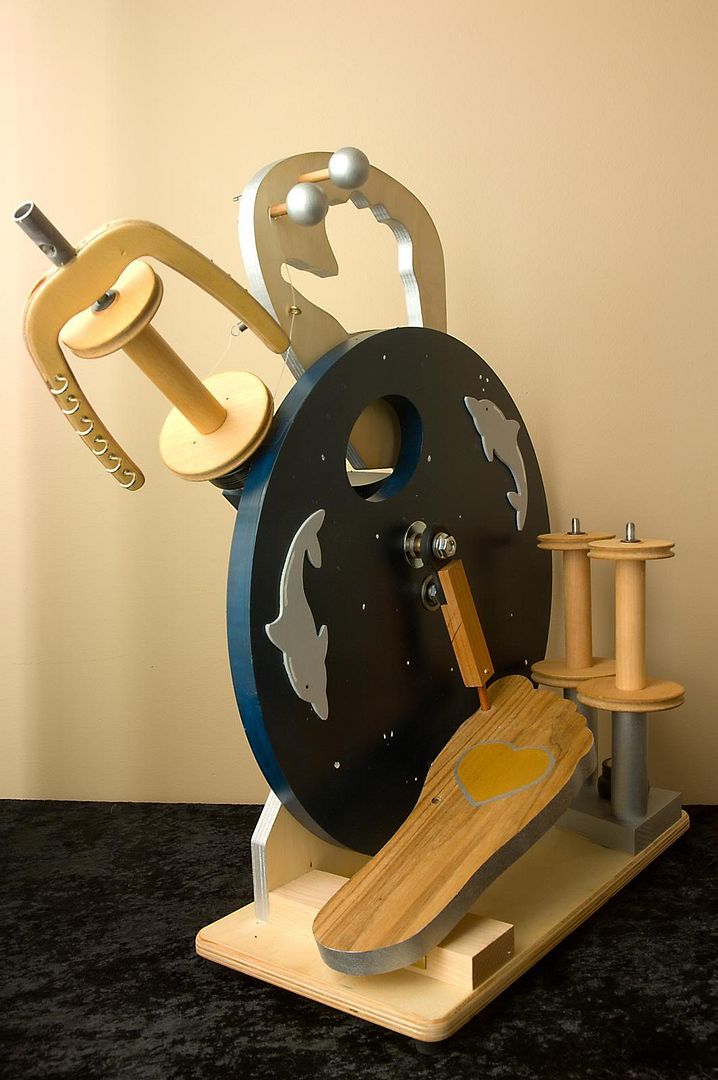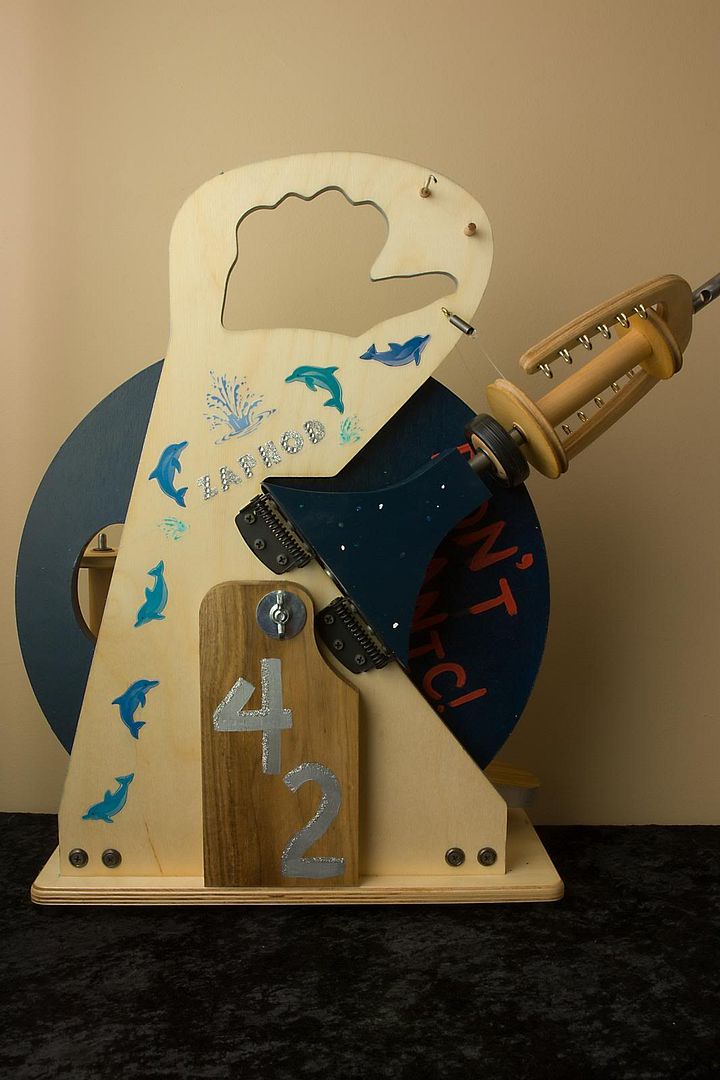 And yes, the back of the wheel says "Don't Panic!" What else would you expect it to say? Be sure to check on Carrie today. Zaphod's semicousin (They share 3 of the same mothers, don't you know.) should also be making his debut today.

And because Zaphod was being painted, I didn't get a chance to do any spinning on him just yet. So, I dug out some in-progress handspun from the stash for today's post. This is some Gypsy Girl silk roving that I picked up at MDS&W last year, being spun on a (*gasp*) drop spindle. I couldn't tell you the last time I spun any of it, though.

And yes, Carrie, I DO still have "So Long, and Thanks for All the Fish" stuck in my head.

And JavaJem - sorry that these are back on Photobucket. I'll make the switch to fulltime Flickr eventually, I swear. :) Stuff that is going in Ravelry may start getting doubled up to both of them until then.

Labels: Handspun Mondays, Spinning

<!—Begin #comments -->