Up for Grabs!
I edited the post to remove the stuff that has been spoken for. =)

So, I spent some time with the digital camera and the yarn that I have decided to offer for swap. Here it is: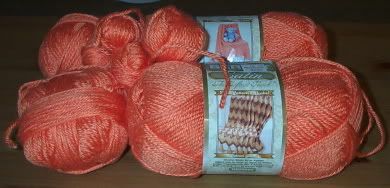 Bernat Satin in Sunset, 2 full skeins and 125 g left over of partial skeins - about 540 yards total.






Blue Sky Cotton in 616 - light blue and 618 - light purple. There is 83g of the blue (about 125 yards) and 79g of the purple (about 118 yards)


Here's hoping they can all find a good home!

<!—Begin #comments -->