More pictures!
More pictures - finished knit stuff, WIP knit stuff, my animals, and a REALLY cute baby.

Animals - my babies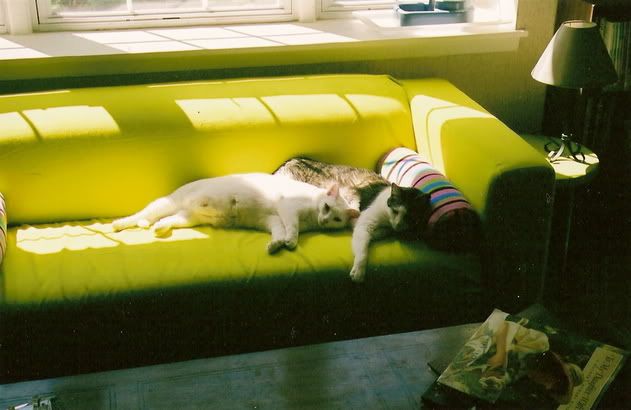 Rowena and Rajah - Rowena's the white one, Rajah is the gray and white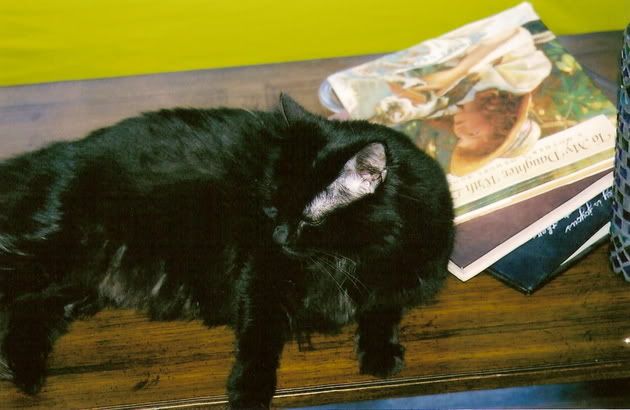 Simba - My black fuzzball of love

Lola - Black lab/Chesapeake Bay retriever - the 80-lb. lap dog

Meeko - German Shepherd/Beagle, and definitely the mischeivous one

Ginger - German Shepherd/Chow. The Princess

Knitting stuff -
My work in progress
Branching Out - done in SWTC Bamboo yarn. I LOVE the colors...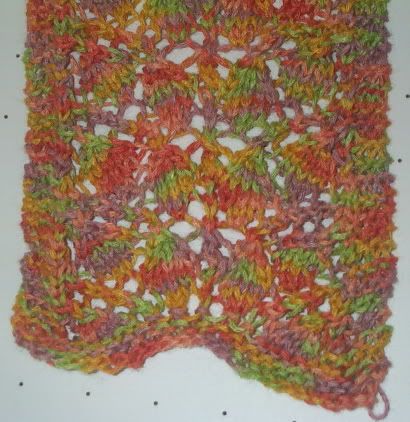 ...
The Wool in the Woods rayon/cotton blend I picked up yesterday that I think is going to be a Clapotis

I made needle cases for myself!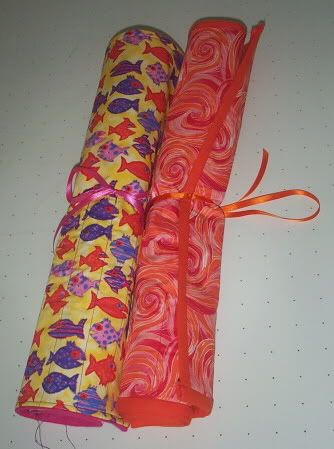 needle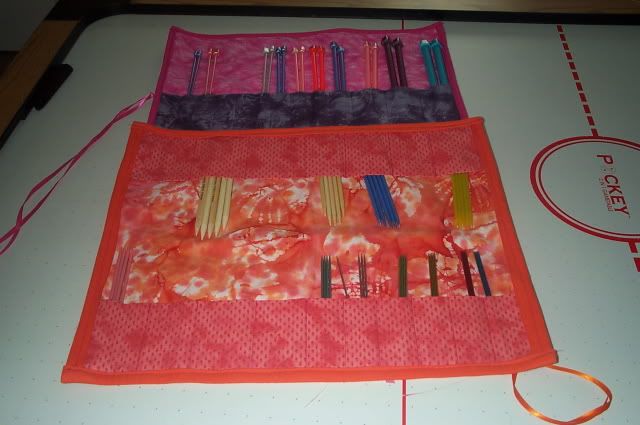 cases
SnB Baby's First Tattoo that I made for Clint, with whom I am madly in love.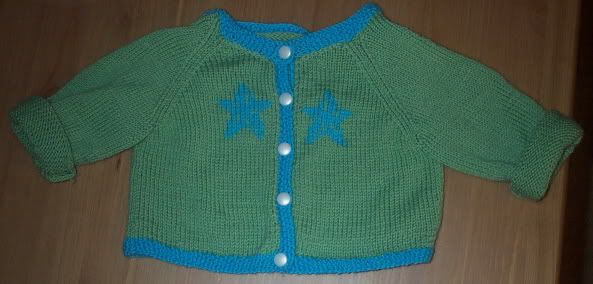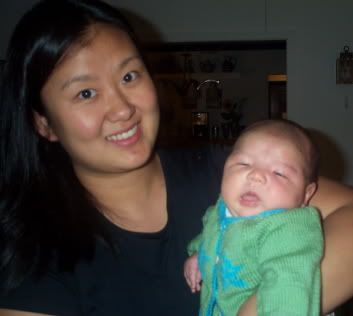 Shown here with his beautiful mother, Hyon.

And here in his sweater, just hanging out.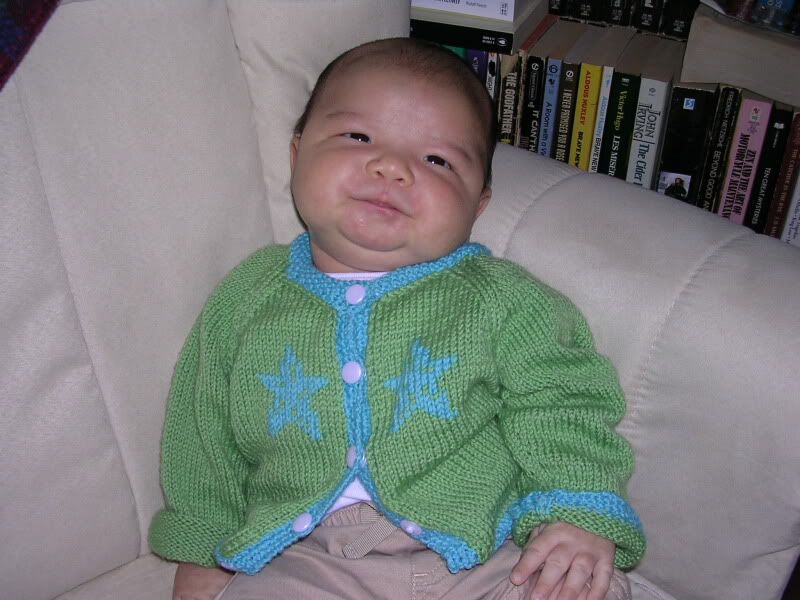 Not much else going on. Just felt like spamming the 'net with pictures.

Labels: Knitting - FO

<!—Begin #comments -->